TheCrewStop Rowing Gloves
- Size: XXS (detská veľkosť)

TheCrewStop gloves have been designed by the professional rowers and coaches who wanted to find an appropriate solution for protecting the hands during rowing without compromising the rowing technique. After three years of development and field testing, the final design that incorporated the unique aspects of both sweep rowing and sculling was approved. Gloves are made from lightweight and highly durable material and reliably protect hands from injury.
Design of the gloves shown in the picture below is suitable for use in sculling. They are also a great protective equipment when rowing on the Concept2 indoor rowers or SkiErgs.
Main Advantages of the Gloves
are lightweight & durable
protect hands from painful injury
mantain grip on wet oar handles
allow for uninterrupted training
easier and faster than applying tape
help keep Bandaids™ in place while rowing
Glove Material
Glove: Syntetic Suede (80% Polyester, 20% Polyurethane)
Grip: Silicone
Thumb and Trim: 85% Nylon and 15% Spandex
Wrist Closure: Velcro
White elastic provides comfort for fingers and wrist closure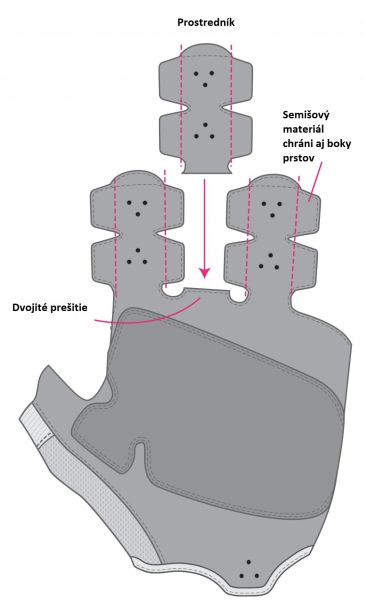 Glove size
Measure the circumference of your palm at the widest point with your fingers outstretched as shown in the photo: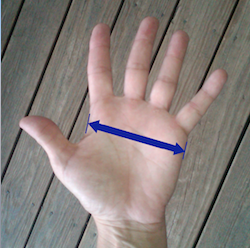 Table of sizes
| | |
| --- | --- |
| XXS (child size): | 15–17 cm |
| XS: | 17–18,5 cm |
| S: | 18,5–20 cm |
| M: | 20–21,5 cm |
| L: | 21,5–23 cm |
| XL: | 23–25 cm |
Get the Upper Hand
rowing gloves are completely legal for use at competitions
if you used to use tapes and plasters when rowing, the gloves are better alternative for protecting your hands
are of lightweight and highly durable materials and offer you firmer grasp on oars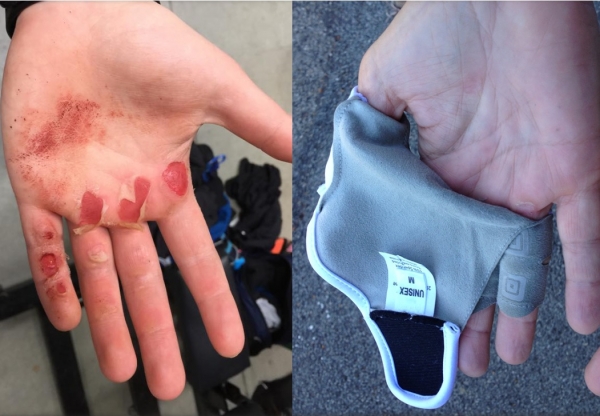 Saratoga Masters Women's 8+ finishes in the Top Ten at Head of the Charles wearing rowing gloves from TheCrewStop.