Stationary Bike Concept2 BikeErg
The Concept2 BikeErg is the latest addition to our family of sport-based ergometers. The BikeErg has the same flywheel and Performance Monitor as Concept2 Indoor Rowers and SkiErgs.
Stationary Bike Concept2 BikeErg:
The flywheel uses air resistance to create a smooth, quiet ride that responds to your efforts. The damper is your "gearing", allowing you to adjust the feel of your ride. Unlike most stationary bikes, the Concept2 BikeErg has a clutch, so just like a real bike, when you stop pedaling, the flywheel keeps on spinning.
The sophisticated Performance Monitor gives you instantaneous workout feedback, with a wide variety of displays and workouts to choose from. The Performance Monitor is calibrated so you'll be able to directly compare your times and distances with other people, as well as track your progress. Company Ultraining s.r.o., autorised dealer of Concept2 products in Slovakia, also translated menu into Slovak language.
The BikeErg comes from a company Concept2 with over 40 years experience of making innovative, high quality products. Whatever sort of indoor cycling workout you're after, whether you're looking to get fit or gain an edge for your next race, the Concept2 BikeErg is the perfect machine for you.
The metal parts are backed by 5-year limited warranty.
Performance Monitor PM5
Every Concept2 BikeErg includes most advanced Performance Monitor, the PM5. The powerful PM5 provides repeatable, comparable data for every ride. The PM5 offers automatic "Just Ride" mode, or allows you to set up a variety of workouts. The monitor gives you a wide range of data, including pace, watts, cadence (rpm) and calories and automatically stores this information. The PM5 uses power from 2 D-cell batteries whenever it is not being powered by the flywheel.
Flywheel and Damper
The BikeErg uses the same flywheel design as all Concept2 Indoor Rowers and SkiErg to create a responsive, continuous ride. The flywheel puts you in full control of your exertion and resistance at all times. The damper allows you to quickly adjust the airflow to the flywheel during the workout. This has a similar effect to changing gears on a bicycle. Opening the damper and letting more air into the flywheel is like shifting into a heavier gear. Closing the damper lightens the "gearing".
Adjustable Saddle and Handlebars
Both the saddle and handlebar positions are easily adjustable. You can set the saddle height with our secure and easy tool-free ratcheting system. The fore and aft saddle position and angle can be adjusted for custom fitting. The handlebars move up and down, and forward and back, and with three different handlebar riding options, you can easily find the setting that's best for you.
Customize Your Ride
Prefer your own set-up? The Concept2 BikeErg fits most standard bike parts, so you can easily use your own saddle, handlebars and pedals for the ultimate personalized experience.
Chain Free
The Concept2 BikeErg uses high-strength polygroove belts rather than a chain for a quiet ride. The belts are self-tensioning to help extend life and reduce maintenance.
Lightweight and Mobile
The BikeErg's aluminum frame makes it both light and durable, while caster wheels make it easy to move around. At just 58 lbs (26 kg), it's lighter than most other stationary bikes.
Easy Assembly
The BikeErg requires very little assembly and we include all necessary tools and clear instructions with lots of pictures.
Durable Construction That's Easy to Maintain
Concept2 machines are well-known for their durability and construction. Tough and built to last, our machines withstand rigorous use in training centers, living rooms, hotels, health clubs and military bases around the world. We make sure our machines are easy to care for so you can focus on using your investment, not maintaining it.
| | |
| --- | --- |
| Width: | 24 in (61 cm) |
| Monitor: | PM5 |
| Colour: | black |
| Shipping Weight: | 37 kg |
| Shipping Dimensions: | 38 x 66 x 122 cm |
| Length: | 122 cm |
| Weight: | 26 kg |
| Maximum Load: | 136 kg |
| Seat Height: | 79–103 cm |

Concept2 BikeErg Floor Mat

Garmin Chest Belt HRM-Dual 010-12883-00
Free shipping (CZE & SVK)
Delivery within 24 hours (CZE & SVK)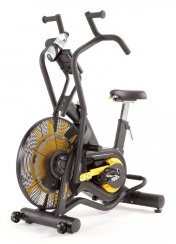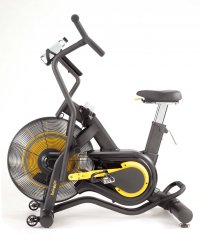 In stock
Sale -13%
Free shipping (CZE & SVK)
Delivery within 24 hours (CZE & SVK)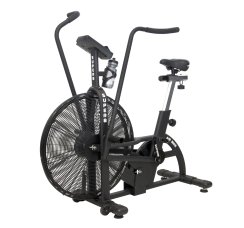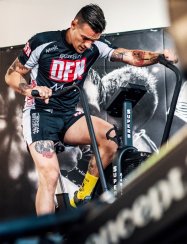 In stock